News & Articles
Jan. 14, 2018
New Year lecture sponsored by Japan Franchise Association
World, From Here and China in Japan" sponsored by Japan Franchise Association was held.
The lecture was served by Mr. Uiichiro Niwa, who has been contributing to Japan-China relations, including the former Ambassador extraordinary and plenipotentia of People's Republic of China,
More than 800 people over last year participated in the New Year's party and began with the annual greetings of Mr. Isamu Nakayama, Japan Franchise Association (Chairman of FamilyMart Co., Ltd.) mentioning the roles played by the Association in the future.
With the congratulatory congratulations from the Ministry of Economy, Trade and Industry and the Ministry of Agriculture, Forestry and Fisheries, 14 members of Diet members also participated and expressed support for the Association.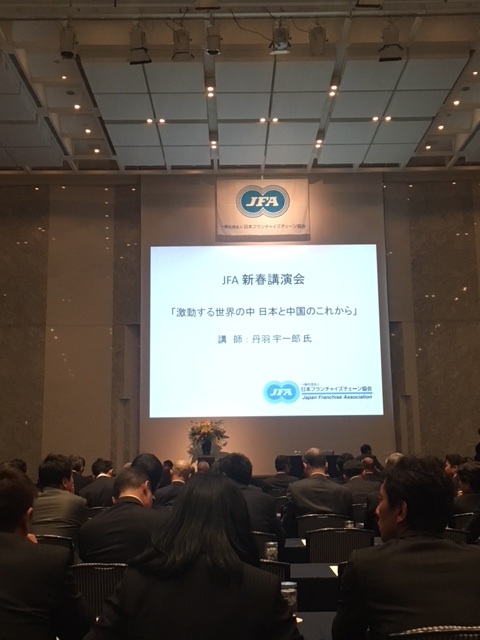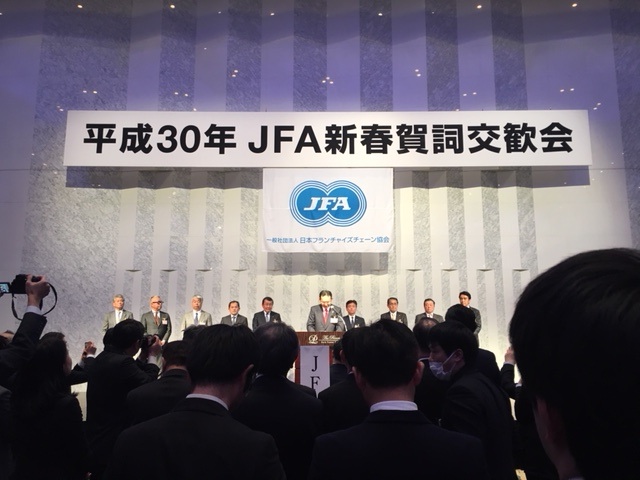 On January 10, 2018, New Year lecture "In the Turbulent