Share The Soup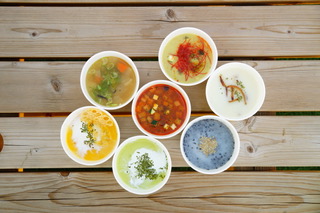 "Here I ask you about the story behind the birth of Share The Soup. What was the starting point of the idea?"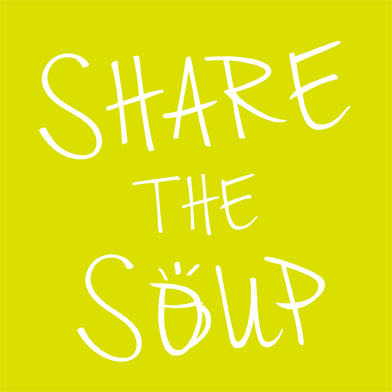 Share The Soup was born in 2020, while restaurants are being hit hard by COVID.
As people around the world spend more time at home, consumer interest in health and safety is increasing and consumer mindsets are shifting from junk foods to healthy mid-meal eating.
This trend is now becoming stronger, with traceability and sustainable thinking being more important than price.
In this context, we felt that the category of soup, which is eaten all over the world, is a Food & Beverage business that will never go out of fashion.
Soup is an easy nutritional inoculation for everyone and matches any meal. With this one-of-a-kind menu as our main focus, we are currently developing a system for sales channels such as shops, kitchen cars and virtual restaurants across Japan to serve our customers.
"Tell us more about how you differentiate Share The Soup from other companies and other business types."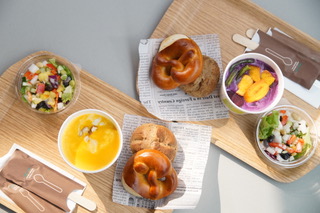 The soup specialty restaurant category itself is rare and there is little competition in the market. We can also use almost any grain, vegetable or meat ingredient.
In addition to the three take-away meals - breakfast, lunch and dinner - we can also attract customers during café times day and night. These days, more young people are enjoying cafés instead of alcohol during the evening.
We can reach different customer segments by fully marketing the nutritional and health aspects of our products and targeting customers. We also develop soups for baby food.
Furthermore, their affinity for opening in office areas and commercial premises will undoubtedly make them a solid standard type of business in the future.
Menu development is flexible. We produce location-specific menus for each franchisee, including region and size.
We also supply ingredients only, so you can introduce Share The Soup products into existing restaurants and businesses currently in operation.
"Tell us about your central kitchen and future planning."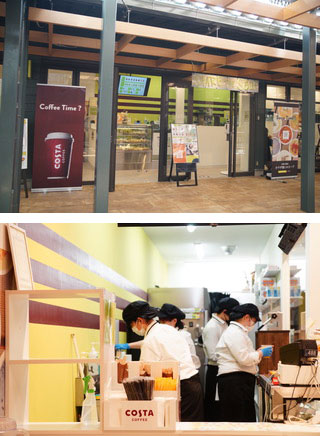 We have a central kitchen in Hiroshima. This was originally a German bakery specialising in the production of mainly brezels. In this bakery, our dedicated artisans produce breads and soups that are individually prepared with care. Our central kitchen also handles all deliveries across Japan.
We are currently looking into producing at OEMs as our business expands. We are considering to establish a production line with the goal of selling frozen products in shops and online, as well as delivering worldwide.
The customer base is mainly female. The age-group is wide, including housewives, office workers and parents raising children. We are currently planning to develop products with a particular focus on 'Japanese style' in order to expand overseas.
We want to offer our 'tasty, easy and healthy soups' to as many customers as possible, not only through our franchisees, but also by providing our menus to company cafeterias, hotels, nursing homes and other facilities.
"The reasons and benefits of franchise members are also quite unique."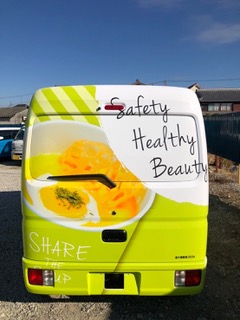 The business model also involves many managements from other business sectors. As of July 2022, the number of franchisees consists of seven kitchen cars, 15 licensed shops, one collaboration franchise shop and one directly managed shop, and we will soon add three more locations.
One of examples is a chiropractic clinic who joined our franchise because it was considered as the best menu for the 'health from food approach' that they are considering in the course of running their chiropractic clinic.
We select locations where there is demand for share-the-soup based on the exchange of information among our peers. As most franchisees are family-owned, each shop has a profit margin of approximately 50%. We have received gratifying feedback that there are more opportunities to talk to each other, that love between families has grown, and that the value is more than just income.
"Lastly, what is your plan for overseas expansion?"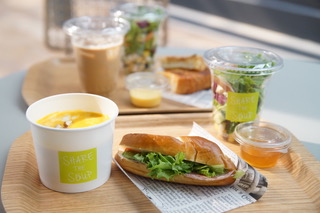 Soup is a universal product, so as well as developing various products, we would like to learn about the culture of different countries through soup, and also offer 'Japanese style' culture.
Wet also aim to provide soups from different countries to other countries around the world to "Share the Soup culture", as the name Share the Soup implies, beyond nutrition and health.
In addition to its original role of providing nutrition and health balance through food, we hope that Share The Soup will become "an entity that accompanies people's happiness" that the comforting time and space that only soup can provide.
We are convinced that our soups can support the health of all our customers in any country, at any time and place, such as in city centres, office districts or idyllic locales, as they provide the nutrients of carefully selected ingredients without wasting them.