Tendon Kohaku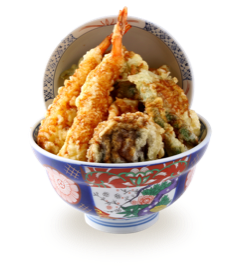 Franchise Japan's brand story mainly tells the story of the birth of the franchise brand.
In this sixth edition, we asked Mr. Koji, the representative of Tendon Kohaku, about Tendon being successfully re-imported from Singapore to Japan.

Lika:It's been a while. I saw "Tendon Kohaku" for the first time at the Singapore Franchise Show six years ago. At that time, I thought it was a unique Japanese food from Singapore.
Koji: "Tendon Kohaku" in Singapore offers a bowl of tendon for 15 SGD, about 1,200 Japanese yen. In fact, at that time, tempura itself was basically mainly served at high-end priced restaurants in Singapore. I worked in the support team for franchising "Tendon Kohaku" brand to other countries. When I saw the long queues at the first directly managed restaurant in Singapore, I had high expectations for the product Tendon and the brand "Tendon Kohaku" and had a strong conviction that this was a product that would work abroad. Today, all of our directly operated restaurants continue to enjoy stable sales.
In order to provide an easy and affordable way for people to experience tempura, we decided to continue to focus on the tendon style, and the current packaging was created in order to spread the Japanese food culture of tendon around the world, without getting too close to fast food.
We are particular about the "tempura flour", "sauce", "ingredients", "rice" and "oil", but in addition to these, we greatly value the individuality of each country.
There are many people around the world who know sushi, tempura and ramen, but there are still very few people who have enjoyed tendon in the world.
Lika: Is there any difference between "Tendon Kohaku" and a typical Japanese tendon?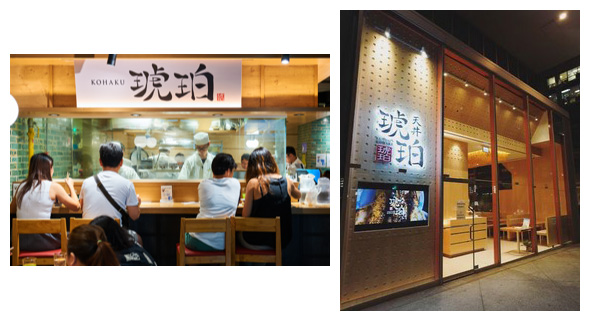 Koji: The tempura flour is completely different. The virtue of Japanese tempura is that the flour is thin and you can enjoy the taste of the ingredients. This is only possible at a high-class restaurant where the tempura chef serves the tempura one by one in front of you. Singaporeans eat their daily meals in a relatively relaxed and slow manner. Some of them even take more than 30 minutes to eat. For this reason, we at "Tendon Kohaku" have made sure that the flour does not contain too much water and remains crunchy even after a time. The flour of Tendon Kohaku may be similar to a fritter.
As Singaporeans are very health-conscious, we have made sure that it does not absorb too much oil. In terms of brand positioning, we aim to be in between a casual restaurant and a specialty restaurant.
When we asked a Japanese chef of my friend to try our Kohaku Tendon, he said "This is not a Tendon" and I thought "Yes! I was convinced that if this taste was accepted by foreign customers, we could challenge it as a world-class business.
Lika: I've just seen a photo of the menu at Tendon Kohaku and it's quite a colorful range. I think it's rather cool, and it's very inventive.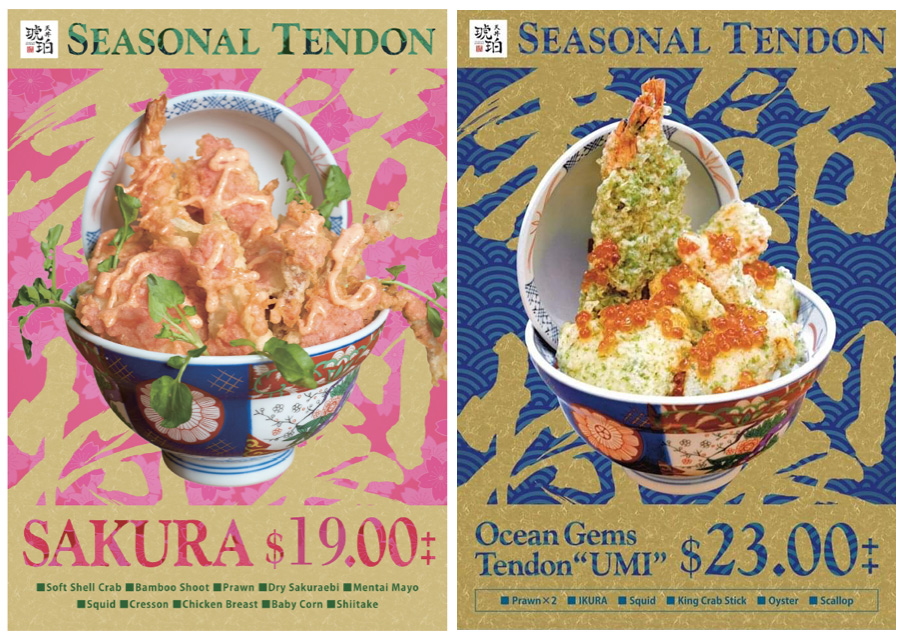 Koji: We are also very particular about the development of the menus. I have been in the franchise business for 25 years, and I think that "Tendon Kohaku" is a business model that can be expanded worldwide through franchising. We buy prawns and other ingredients from Vietnam, but we basically source our ingredients locally.
We also have three different menus.
The first is a variation of Tendon, and the second is a seasonal Tendon menu that allows you to experience the four seasons of Japan. The third is a localized menu that the franchisee comes up with on their own. The Singapore menu also includes a unique tendon with black truffle. You can choose between the original sauce and the spicy sauce. In this way, I believe that my mission is to go outside the stereotype of a long-established tendon restaurant and to first introduce to people around the world who have never heard of it.
Lika: Firstly, you opened more restaurants overseas, and last year you landed in Tokyo. How are things going now? What are your ambitions for the future?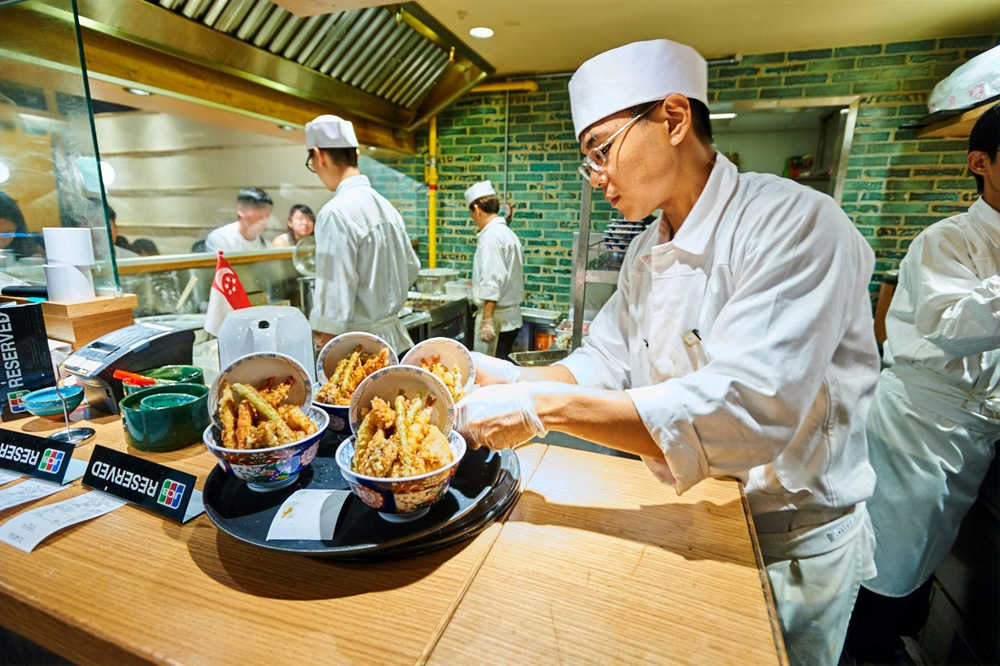 Koji: In Tokyo, we have opened our first shop in Nihonbashi. In the future, we will increase the number of partners in Japan as well as overseas. At the moment we have four shops in Singapore, two in Malaysia, three in the Philippines and two in Canada. All of these shops suffered from the restrictions imposed by the Corona pandemic in their respective countries, but the sales have recovered steadily. Our first restaurant in Japan is also doing well, but it is located in an office block, so there is still a lot of room for growth compared to other countries.
There are no Japanese staff at any of the overseas branches of "Tendon Kohaku". We have packaged our operations so that we can offer a consistent taste and service.
Our first priority is to make people all over the world aware of the taste of tendon through "Tendon Kohaku", and to further develop their interest.
The brand policy of "Tendon Kohaku" is namely "Tendon to the World".
Comment by the interviewer
This one-hour interview with Mr. Koji passed in a flash.
Mr. Koji's passionate talk about tendon made me excited to see what would happen if tendon lovers overflowed all over the world. I are looking forward to the world domination of Tendon Kohaku in the future.