Kakuozan Fruit Daifuku Benzaiten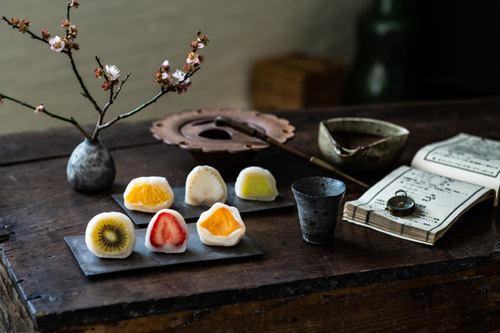 "Brand Story" is an article that focuses mainly on the birth of a brand.
This time, we asked Mr. Ohno, the representative of Kakuozan Fruit Daifuku Benzaiten, who is just at the age of 33year and an evangelist of Fruit Daifuku that is a genre attracting attention from around the world, about the birth of the brand, his current thoughts and future global strategy.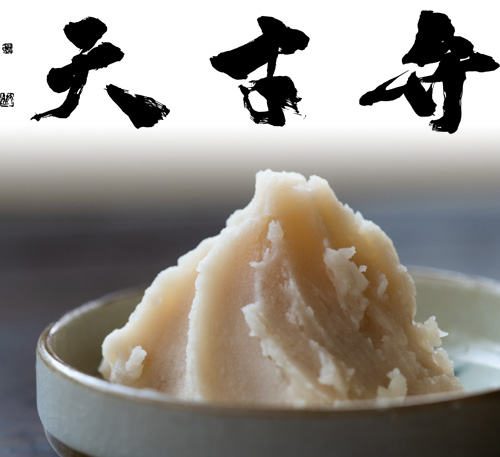 Nakanishi:As much as I can, I try not to read detailed articles or personal profile before I meet for the first time. This is because I will have preconceived notions. Before meeting with any person, I briefly read one of past articles about and I have almost no prior knowledge. The only preconceived notion about you is that you like the Beatles, runs a thrift store, and is a free spirit person.
 
I was born and raised in Osaka, so I have a personality that can't sit still when something looks interesting. On the other day, I saw the strong catchphrase and the brand name of "Kakuozan Fruits Daifuku Benzaiten" in a magazine, so I first searched the net for the nearest shop, and that afternoon I went to the shop in Shitennoji and stood in line to buy the product.
Then, I used the contact form on your site to inquire about the product in more detail. I was contacted later by a person in charge of your company, and my desire to directly meet the founder, Mr. Ohno was further strengthened.
That's why I came to meet with you today. I would like to share your background in the development of this unique brand with Franchise Japan readers.
Ohno: We currently have 37 stores, with 10 directly managed shops. Our starting point is the desire to create a work that will last for generations to come. Namely, creating a culture through our work and preserving our traditions. I feel strongly that we should continue to create art works rather than products.
Of course, we also place importance on profitability. Currently we get one or two offers a day from our license contract candidates. However, we don't recommend our brand to the people who start with a profit-and-loss perspective or are looking for a quick return on investment.
We use the word "culture", and we believe that it is actually true. I believe that we can only continue to protect our brand and break new ground together without sharing the philosophy of Benzaiten. The training period is two months long, so the number of our partners who actually open a shop is about 10% of the total number of inquiries we receive. As a result, I believe that this figure shows that we can relate to each other.
We receive offers Franchise Development Agencies, but when we talk to them, we often have different basic policies. The reason is that it starts after the goodwill is divided, and it is a long road from there.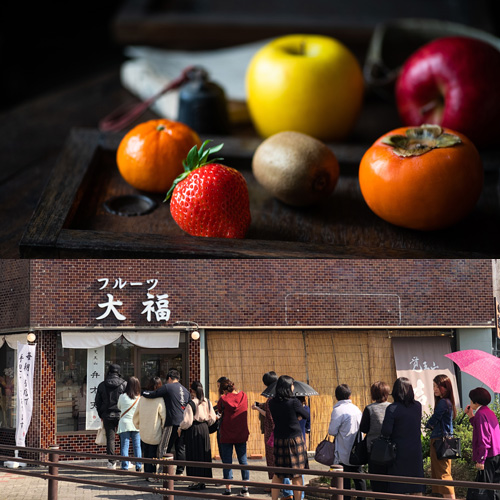 Nakanishi: After talking with you for the first time, I read "Kakuozan Fruits Daifuku Benzaiten Bungaku". You wrote that when you were much younger than today, you had Peter Pan syndrome.
Through this book, I got the impression that you are an artist who makes us feel very fantastic. Your unique words and aloof context brought the scene to life as if I had been reading a novel.
Is this your brand book? Through you are not at all grueling stance, I felt a sense of comfort and confidence in the brand and I'm very interested in both Benzaiten and yourself.
Ohno: This book is a natural expression of what I value. I hope that many people will read the book. I think now is the most important time for this brand.
In terms of the numerical, we usually ask to allocate 5% of the shop's sales to the shop rent fee. In order to raise the stage of this brand, we also consider the timing to step out to the next stage. In the future, the proportion of the shop rent fee may change a bit.
Currently, there are many different fruit Daifuku brands coming up, but Benzaiten are receiving offers from overseas in Asia and the Middle East. I want to compete on the world stage and make Benzaiten grow into a brand that will make people overseas want to visit Japan. We want to elevate Fruits Daifuku to the same position in as cakes in Paris, Milan, New York which are the places where are said to be the origin of world culture. Thus, in order not to end up as a fad, we are thinking and acting hard every day with our employees and friends.
If a shop does not meet the standard we consider in our daily business, naturally leave customers away. Only the brand name will not keep customers. We put more emphasis on making our customers feel the four seasons than on selling products.
Nakanishi: Your words tell us the desire to convey Japanese culture with pride. I had an image of you as a novelist who expresses fruit daifuku, and also as a film director who creates beautiful descriptions and steady stories, and has a unique sense of the world.
In addition to the sensibility, I also feel that the marketing know-how that you have established over the years has been put into your brand.
Ohno: I've always been conscious of creating a culture through my work. As I mentioned at the beginning, we have always been focused on creating art works but not products.
As for the brand naming, I think it is not important to have a name of a location that everyone knows, but rather the sense of the word and the atmosphere created by the whole character is important. The phrase "Kakuozan Fruits Daifuku Benzaiten" has a slightly classic and elegant image, and the brand is based on the theme of a brand launched by the fourth generation of a long-established Japanese confectionary house. It is a brand with a Japanese soul and a Western sensibility, a world-view that is fashionable for young people and comfortable for grandma and grandpa.
I have created the entire process of product making through trial and error by myself. If I had had a master teaching me from the beginning, my life might have been different.
I did a lot of research through YouTube and books on how to wrap Daifuku, which is different from the way Japanese confectioners doing, so that even amateurs can wrap it.
The shop interior and displays have also been simplified to tell the Japanese sense of beauty.
We don't display as many products as we have in stock, although most shops to do so.
In addition to marketing, we are equally particular about the ingredients used to make our daifuku. The Gyuhi (a kind of rice cake made from glutinous rice or glutinous rice flour) is made of 100% Habutae Mochi (made from steamed and kneaded rice flour with sugar and starch syrup). Habutae Mochi is used in high quality Japanese confectionery, and is the finest grained of all mochi flours, stretching surprisingly well and having a very smooth texture. This allows the flavors of the seasonal fruits to stand out without disturbing them. All products are wrapped by hand every morning.
Eliminating as much excess as possible in everything. This is the aesthetic of the brand.
Our customers cut Daifuku with a thread by themselves. Because we want them to see and experience the beauty and also share the taste and fun with someone you love. Hence, we close the shop when we are sold out because we are not mass producing.
We also want to continue to do what we want to do. Of course, we have made many mistakes in the past. Sometimes the answers that you can't get to logically are actually far more interesting.
The more we failed, the more we had to work hard, and the more we were able to create a product that was not only delicious to eat (functional value), but also a product with a beautiful cross-section that customers can discover by cutting it themselves (emotional value).
These methods have been highly evaluated and we have received numerous awards such as the Nikkei Trendy Regional Hit Awards and the TOKYO MIDTOWN AWARD 2020. We are very happy to have received such high recognition.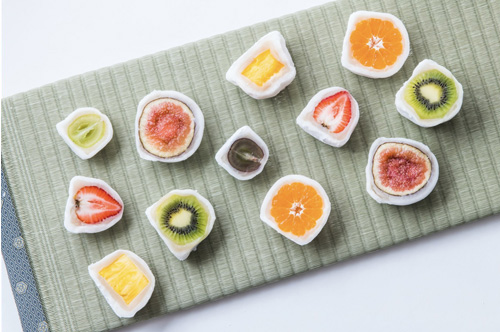 Nakanishi: I know that your future mission is to spread Japanese fruit Daifuku all over the world. I'd like to hear your idea about this.
Ohno: A sociopath, a noncompliant person. The image that peoples had of me when I was in school and when I started working seems now strongly pushing me in the right direction. I have the ability to propose issues rather than to solve them.
Initially, I refused expanding my business through franchising and hadn't planned on opening so many shops. But one day I changed my mind when we saw a disappointed customer because of sold out even though came from far away to buy our product. I began to think that I would like to deliver Benzaiten to anyone who wanted it, no matter where they were. This is also true for the overseas potential partners that we are now receiving offers. Now I have a place to go. t seems that Japanese people do not recognize the beauty of Japanese culture. However, the Japanese identity is a wonderful. In the world today, Japan is no match for economic power, but it has a culture to be proud of. There are so many wonderful spirits in Japan, including the unique values of Japan such as lingering, marginality, profundity, and wabi-sabi.
We don't want to end up with a brand that's just for attractive Instagram photos. We intend to nurture the brand not as a boom or trend, but as a brand that will last for generations to come. We have not set any numerical targets. Because if we stick to them, we may lose something important.
Comment by the interviewer
This was the second interview after the COVID-19 spreading. Mr. Ohno has a rich imagination and consistent sense of beauty. This is one of the brands that I am looking forward to seeing expand globally in the future.
Rather than an entrepreneur, he is more like an artist with an outstanding business sense and marketing strategy. I got the impression that he is a rising star in the licensing business from Japan.
I would like to continue to follow and watch his path and growth.